Home Organizer
Sabina Sorts It.
Organizing Spaces. Simplifying Lives.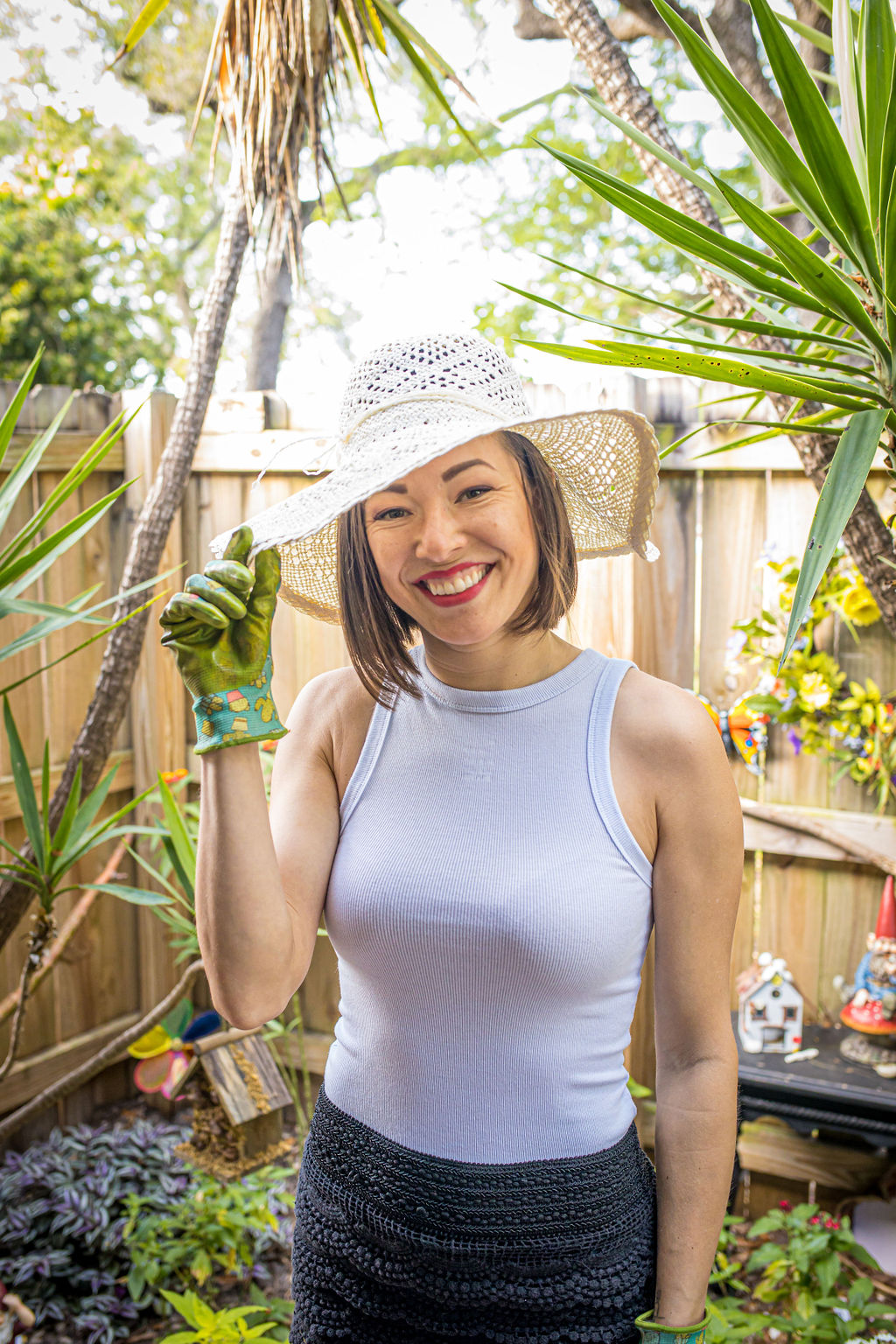 Hi, my name is Sabina and I am the founder of Sabina Sorts It. I look forward to helping you create CALM out of CLUTTER.
Feeling overwhelmed by the clutter in your home? Your office? Are you constantly searching for lost items or struggling to focus in a cluttered space? As a fellow busy mom-professional, I understand the challenges of balancing work, family, and home responsibilities while also keeping your space organized.
I'm here to help. As a passionate professional organizer, I have the skills to help transform your space into a functional, beautiful, and stress-free oasis. 
Whether you need help decluttering your closet, organizing your home office, or maximizing your kitchen space, I'm here to make the process simple, enjoyable, and rewarding. 
Ready to take the first step towards a more organized life? Let's chat!
Maximizing Space. Minimizing Stress.
Sabina Sorts It offers assistance in decluttering, organizing, and optimizing the layout of your space. Our services include effectively managing your belongings, identifying the most suitable spots for each item, and establishing efficient systems to enhance the overall flow of your room. Additionally, we can elevate both functionality and aesthetics by implementing strategic placement techniques and recommending appropriate products. 
However, it is important to note that Sabina Sorts It is not certified to handle clients who struggle with letting go of possessions, exhibit hoarding tendencies, or experience chronic disorganization. In such cases, we recommend the Institute for Challenging Disorganization (ICD) for a suitable referral. 

Rendezvous.
Let's chat for a consultation so that we can get aquanted and work together to create a gameplan according to your desired outcomes.

Restart.
Assess, Categorize, and Instill. Let's make your space everything you've dreamed it to be. Your space can be functional specific to you, and look good at the same time. We'll declutter together and make product suggestions to elevate the space if necessary.

Relocate.
Pack/Unpack. I know not one human being that loves the moving and packing/unpacking process. But we can help so you're not facing it alone and can get you closer to your new home goals.

Refresh.
Has the space we've worked on before becoming untidy or need a "refresh"? No worries! We'll come in and help restore the space to its original state of beauty.

"It was an amazing experience, Sabina Sorts It wasn't only professional, she was flexible, and adapted to our needs. Couldn't be happier with the end result and excited to continue working with her."
– Jose & Chantal G
"Sabina Sorts It did AMAZING with my closet. She hung, folded, organized, and color coded my entire closet! She is very professional. 10/10″
– Mallory P.
"Sabina Sorts It has exceptional talent in understanding customer needs and requirements and translating them into wonderfully practical spaces."
– Susan E
"Doesn't get much better than Sabina Sorts it. Work ethic is next level."
– Kareem C
"Sabina immediately responded to my consultation request. After explaining my organization needs, she arrived at my house prepared and on time. She did an incredible job organizing my children's bedrooms & closets using supplies I already owned. We agreed a bookshelf was needed and she went and purchased one, brought it to our next appointment, and QUICKLY assembled on site. Sabina is hardworking and incredibly efficient. Something that would take me 2 weeks to complete, took her 6 hours! She exceeded my expectations and I'm so happy I hired her. My kids now have a safe, tidy, and fun space and its all because of Sabina. I have more projects and plan to hire her again. This was a wonderful experience and I would tell anyone trying to organize their home to contact Sabina immediately-you won't regret it!"
– Elena T. 
"Sabina did a really excellent job organizing my apartment!!!"
– Kristina G.
"I have been receiving the services for a little while now and it has truly changed my life. I feel completely different in my living space and it has relieved me from a lot of unnecessary anxiety. I highly recommend Sabina, she understands the needs, is very professional, quick & efficient! I have pets too and was worried that might be an issue, but was so comfortable leaving them alone with her while she worked her magic. I cant say enough!! Thanks so much SSI!!"
– Alexandra D.
"Sabina is a very cheery professional who really enjoys her work. I would recommend her to anyone needing household organization."
– Craig E.
"She did an amazing job! Created a system for us and now its easy to keep things organized."
– Gyvanna G.
"Sabina did a wonderful job on my daughters room…so great I had her come back to help with my sons because he was jealous! Thank you, Sabina. Easy to work with and very professional."
– Catherine Z.
"Sabina is imaginative in her solutions. Works without direction, and doesn't require supervision. Has organized my master walk-in closet, bathrooms, kitchen & office, upstairs storage; all turned out beautiful. She's a wonderful and creative person, definitely hire her. No job too small or too big. I am even moving and she is packing up my belongings in an organized manner where I know unpacking will be stress-free. Highly recommend. And affordable."
– Carol W.
"Working with Sabina was wonderful! She totally transformed our spaces in very little time and made them organized, functional and beautiful. I will continue to work with her."
– Cristina A.
"Easy to work with. Professional and efficient."
– Dana M. 
"Sabina was a blessing. She was punctual and ready to tackle my mess. She was not pushy as far as making me throw everything away but just the right amount of push to get me motivated to want to do it on my own. She is very talented at what she does and I will definitely be calling her again to help me organize other areas of my home."
– Chrystal H.
"I am so thrilled I hired Sabina to organize the big walk-in closet in my office. We have a small villa-style townhouse so organization is a huge challenge already, but I'm also in poor health and have physical mobility limitations, so I haven't been able to reorganize my house or access my things for six years. I was nervous to bring someone in to help me because sometimes people can be judgmental about disorganization. Sabina however was immediately super-friendly, professional, considerate, patient, and accommodating. I felt at ease right away. Her prices are very fair and she was able to work within my budget without any problems. She worked super quickly and efficiently, and had creative solutions to my organization needs. I'm hiring her once a month to come back and organize each room in my house and so excited to have a more functional and beautiful space. I cant recommend her enough!"
– Amanda J.
"I am very pleased with Sabina. She totally organized my room. I was amazed how she transformed my space."
– Sherron P.
"Sabina is very professional. Takes budget and time into consideration. No job is too big or small for her!! I definitely will recommend her to anyone looking for organization in their life!!"
– Megan R. 
"Excellent service! Sabina definitely can Sort It!! A pleasure to work with, very prompt and delivered as promised. On budget, on time. I wish I had her energy!!"
– Dennis L.
"Sabina did an amazing job organizing my room and closet! I was so overwhelmed and did not know where to begin. She came in and organized everything perfectly! I am so happy with the results."
– Yasmin L.
"Terrific experience working with Sabina on my kitchen and pantry. She understood my needs and preferences and very efficiently prepared a product recommendation and assembled my new kitchen for me. I am super happy with the results and my kitchen is now fully functional and extremely well organized. Would use and recommend Sabina's services again without hesitation."
– Nasim S.
"She is absolutely amazing so sweet was on time and did a great job organizing my closet. I highly recommend her A+."
– Revital S.
I am happy to hear that you would like to take the next steps in creating calm out of your clutter. I look forward to chatting with you more about how my services can help you achieve your dream organized life.
Hi there! I am a proud mother to a toddler and a baby, and lucky enough to have an amazing partner who supports me through the ups and downs of parenthood. I'm also a dog mom, and you'll often find me juggling all of these responsibilities while running my growing business. I also have a passion for gardening, it's a great way to connect with nature, and unwind. Life can get pretty crazy, but I'm thankful every day for my secret talent: organization.
As it turns out, I've been perfecting my organizational skills since childhood, and I love putting them to work for my clients. Every session presents a new challenge, and every client becomes an extended family member. Organizing is a deeply personal process, and I take my role in it very seriously. My goal is always to help you feel comfortable and supported throughout the entire process.
When I walk into a space, I don't see chaos – I see potential. It's incredibly rewarding to take a cluttered, disorganized area and turn it into something functional and beautiful. I'm always picking up new tips and tricks, and I'm passionate about sharing them with others. Thanks for taking the time to get to know me a little better!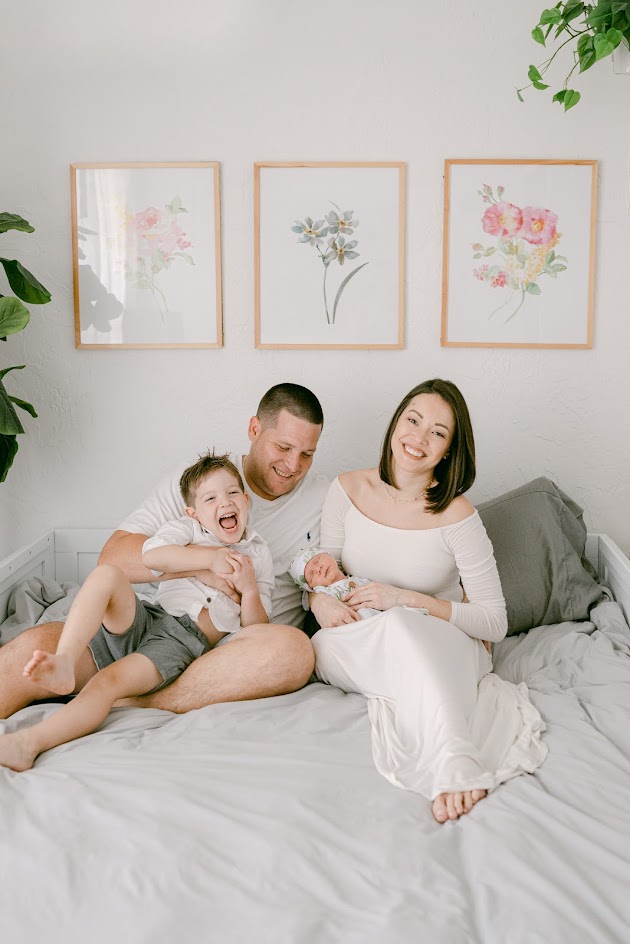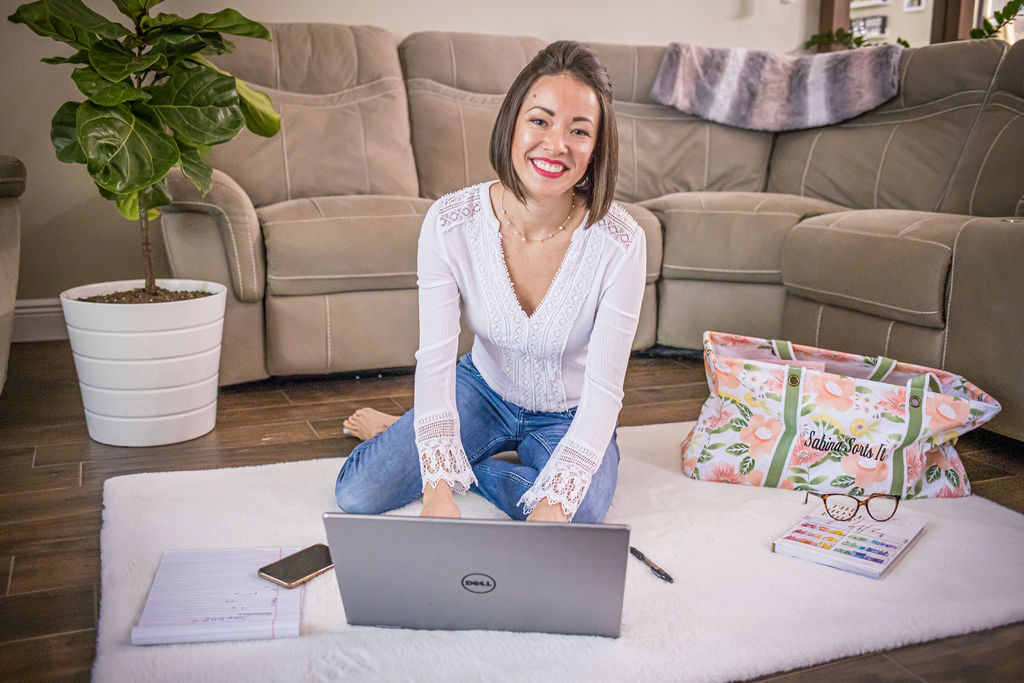 Nulla tempus sollicitudin dui, ut vehicula lacus porta vel. Duis urna ligula, luctus at feugiat a lacinia ut sem. Quisque sit amet ipsum ac odio malesuada convallis.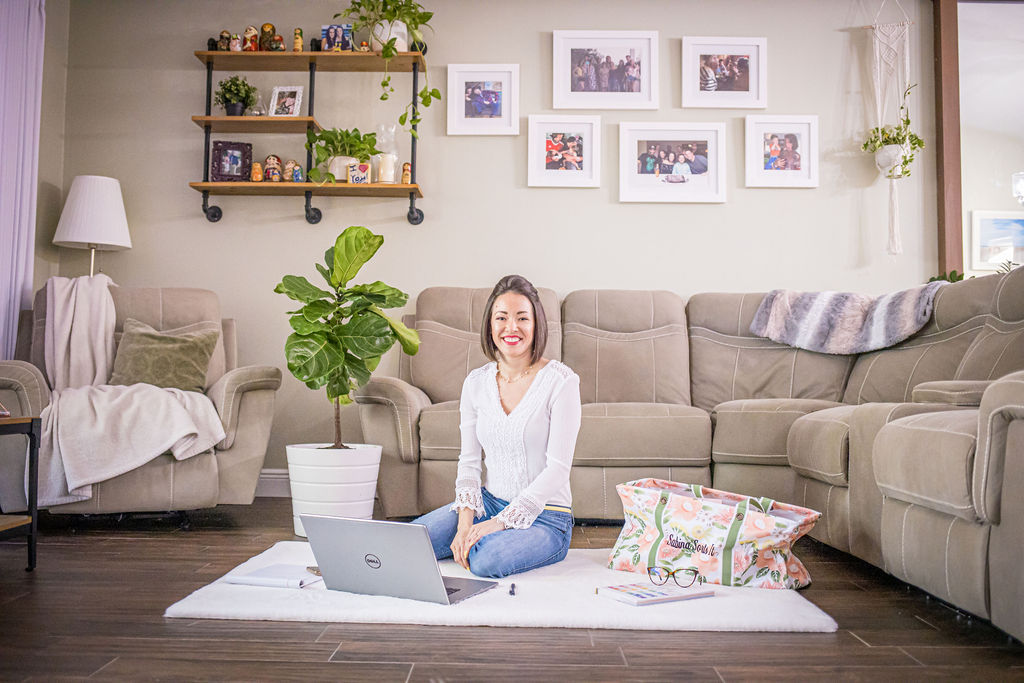 Sincere & Passionate.
Fusce ornare vitae purus dictum volutpat. Sed auctor tortor eleifend quam porttitor imperdiet mi blandit.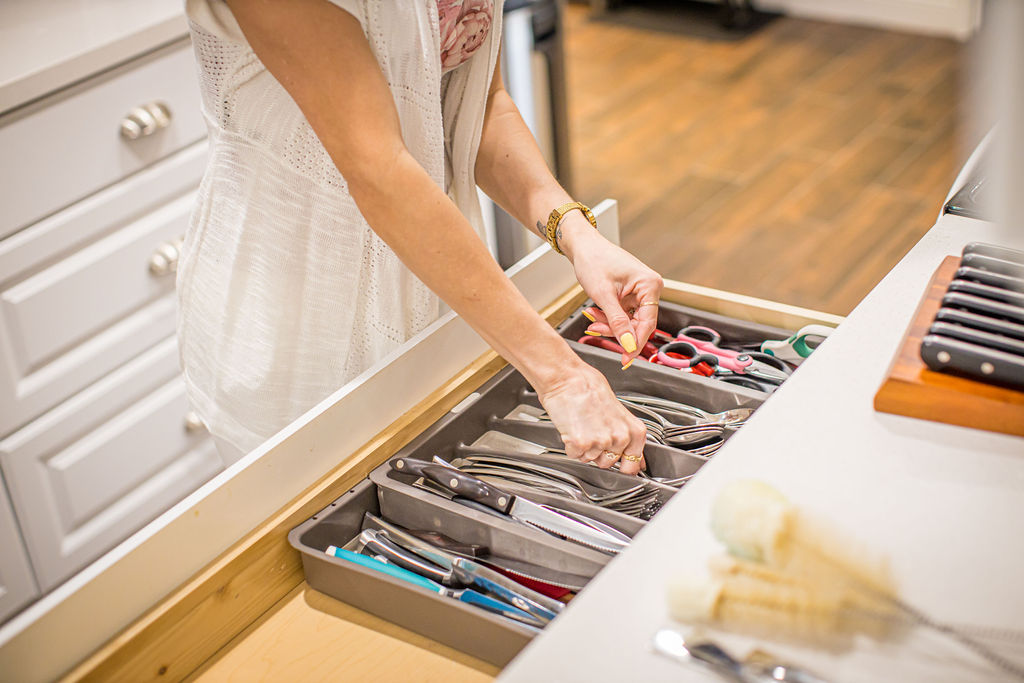 Private & Confidential.
Fusce ornare vitae purus dictum volutpat. Sed auctor tortor eleifend quam porttitor imperdiet mi blandit.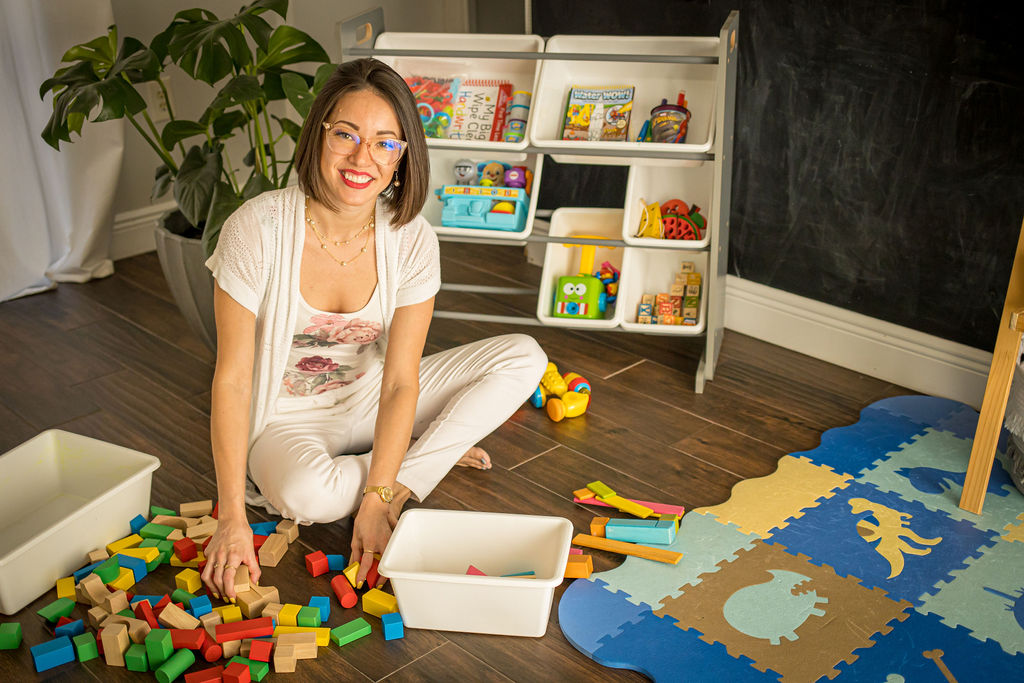 Dependable & Hardworking.
Fusce ornare vitae purus dictum volutpat. Sed auctor tortor eleifend quam porttitor imperdiet mi blandit.
Get Started
I am happy to hear that you would like to take the next steps in creating calm out of your clutter. I look forward to chatting with you more about how my services can help you achieve your dream organized life.